tuesday, december 04, 2007
Writhe, Time and Motion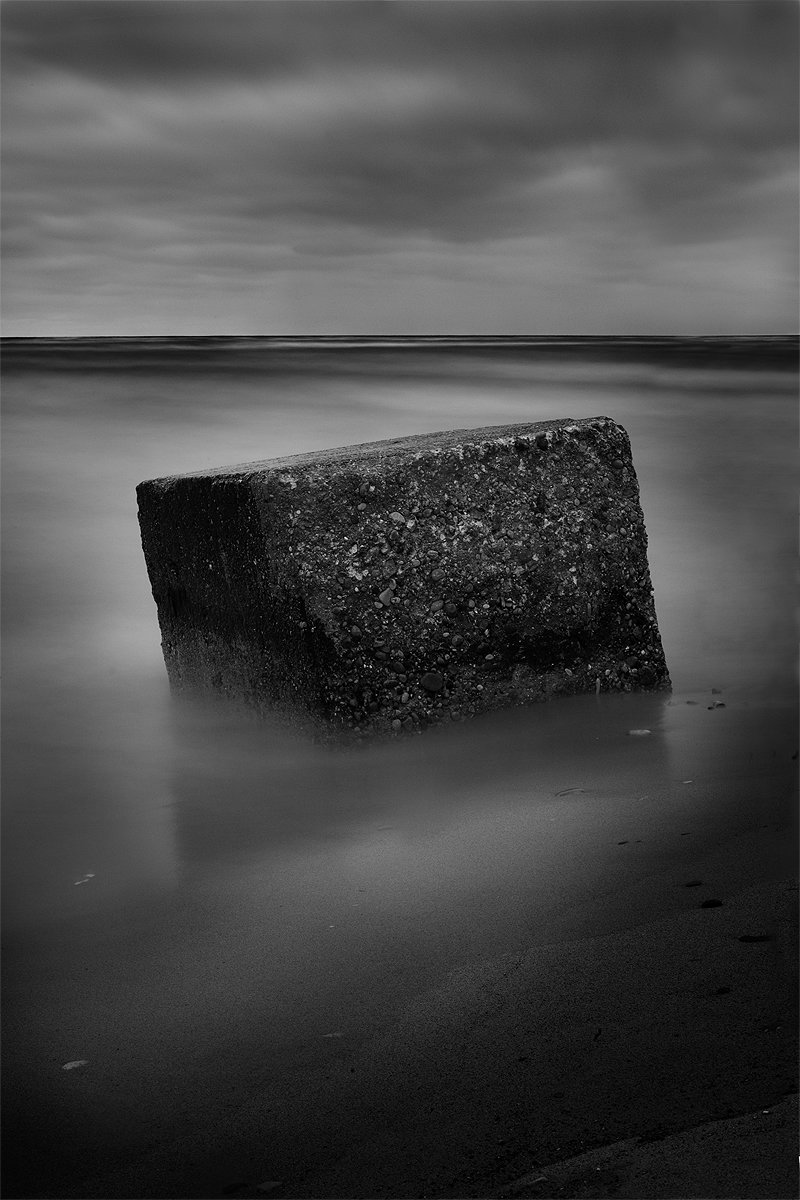 Winter has hit with full force, it would seem, though I managed to get a few outdoor shoots in before the snowfall stuck .

I've added a new series of work titled "Time and Motion". These are mainly experiments with the perception of motion through extremely long exposures. I toyed with this idea a few years ago, shooting swaying trees during strong wind or thunderstorms, and it produced some interesting effects.

These images were shot during some very strong wind and freezing wind storms on Lake Michigan. I'm fairly pleased with the results, and I'm looking forward to doing more, weather permitting. The biggest difficulty I had shooting these most recent images was keeping the lens clear of water drops, and keeping warm. The image with the pilings was shot during a snow storm with a wind chill of 4 degrees Celsius (-15 F).

An additional challenge was keeping the camera vibration to a minimum. While this can be reduced using the mirror lock up, the wind really made producing sharp images difficult. Lately I've been relying heavily on my smaller carbon fiber Bogen Magfiber tripod (which I love). While it is much lighter and more compact than my older studio Bogen, it does seem to sacrifice a bit of stability, especially when fully extended. Additionally, the lenses I used for these images had a stack of large, 82mm ND8 filters mounted to the front of the lens - basically creating a large plane of resistance for incoming winds. I did manage to pull off a few sharp shots after some considerable effort.

In addition to this new series, I've put up a new image in the Rhythm series, titled Writhe. This image took about a month to put together, probably partly due to some creative blocks or something of that nature. Anyway, after a latte or two this morning, something clicked, and there it was.

I'm also happy to announce that I have an upcoming solo exhibit at North Peak Brewery in Traverse City during the month of January 2008, which will feature a selection of my work from the past year. More details will follow...