wednesday, september 20, 2006
Digitally Remastered...
Well, I began the process of scanning many of the old negatives today. I'm starting with my portraits and figure studies, then proceeding into the architecture and the missing "book of ruins" images. The latter will be quite time consuming, as there is just so much to go through.

I've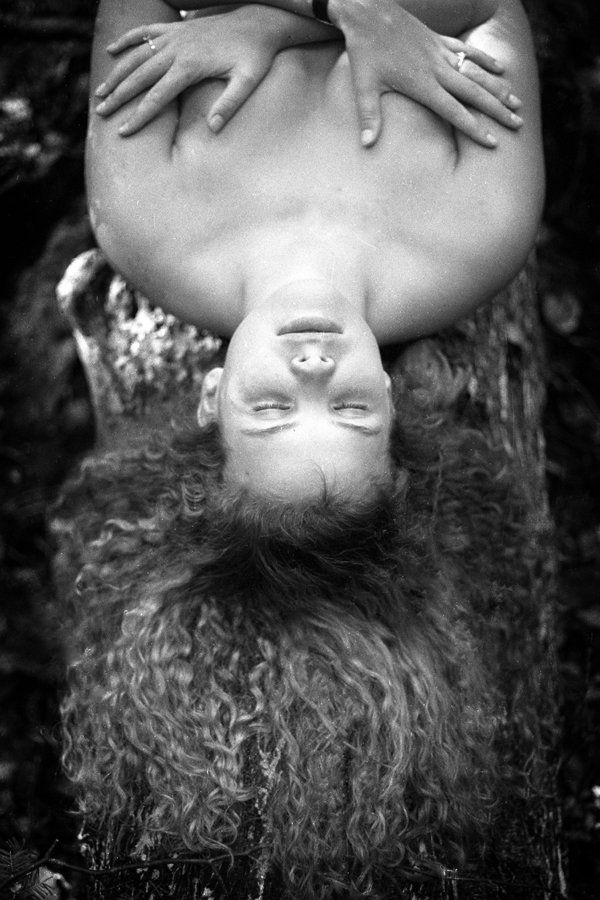 found that some of the negatives have deteriorated a bit, and they seem to be consistant with the images that I had processed by a particular company during a period of time when I didn't have my own dark room. So, I've had to do quite a bit of restoration on some of these images. The worst of these is the image found at the left, which had some pretty bad chemical stains and markings, probably from not being properly washed. Talk about being SLIGHTLY upset... but I suppose the way karma goes, the company that did these negatives for me is no longer in business.

I'm using the Nikon Coolscan series of film scanners to scan these in. So far, it is a very easy to use piece of equipment, and the software also does a nice job. My only complaint would be the speed, but it is scanning in at 4000dpi, and doing a hell of a job, so I'm not going to complain much. I've got 10,000 other things I could be doing while the scanner is working away, anyway. We call that multitasking.


Being able to have access to both the quality and "feel" of film and the power of being able to edit and clean up these images digitally is a real time saver as well.

So anyway, I'll be updating the "People, Portraits, Fashion" section to start, and them moving on to the others. I re-added the Janice series also. I'm still tracking down one roll of negatives from this shoot which is probably in a notebook that I put... somewhere.

To celebrate all of this wonderful nostalgia (and all that stuff), I've decided to redesign my book of ruins website and move it over to hosting with ImpactFolios.

More to come!