monday, october 01, 2012
The Really Big Art Exhibition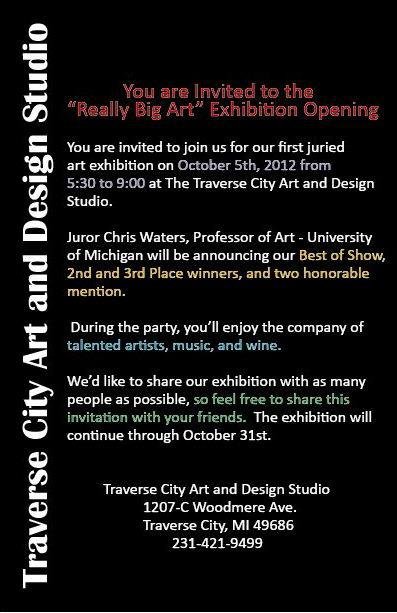 The Traverse City Art and Design Studio is holding their opening for the "Really Big Art Exhibition", this Friday, October 5th from 5:30 to 9pm.
This is a juried exhibit featuring only large scale works of art.
Two of my pieces from the Rhythms series were accepted into this exhibition and will be on display.
Hope to see you there!