monday, august 22, 2011
The Art of the Nude - Fine art Photography by Geoffrey Vail Brown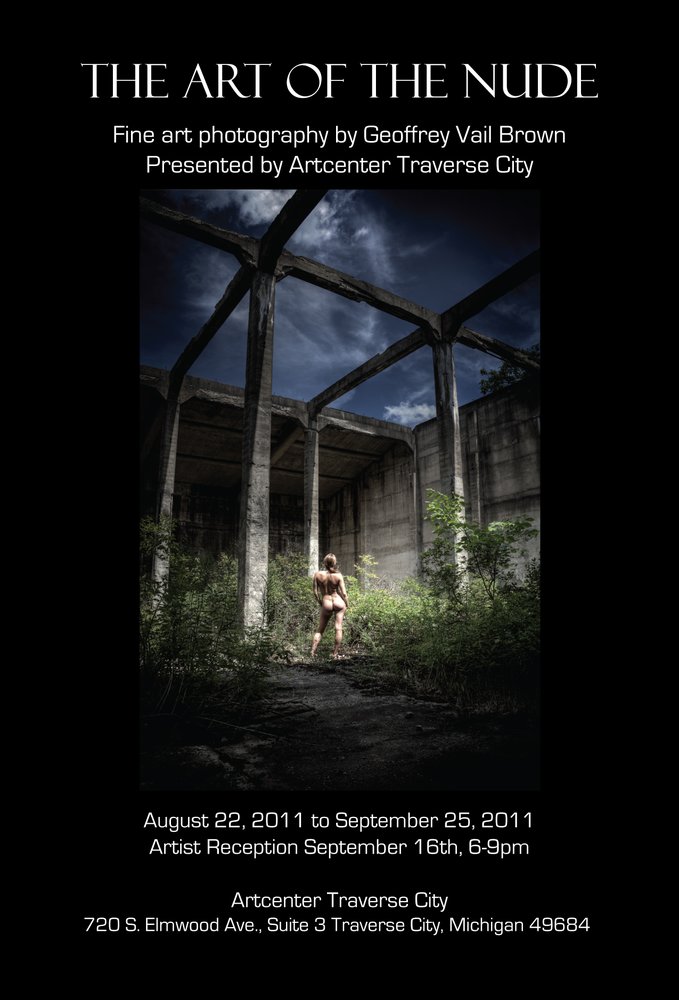 I am happy to announce that Artcenter Traverse City will be displaying a selection of my figure study work from August 22, to September 25th.
Included in this exhibition are the Beauty in Ruin - The Asylum Nudes series, Figure Studies of the Sleeping Bear Dunes, The Lost City series, and The Rhythm Series. Copies of my book will also be available at the gallery.
An artist reception will take place on September 16th, from 6pm to 9pm.