monday, october 25, 2010
New installation at FireFly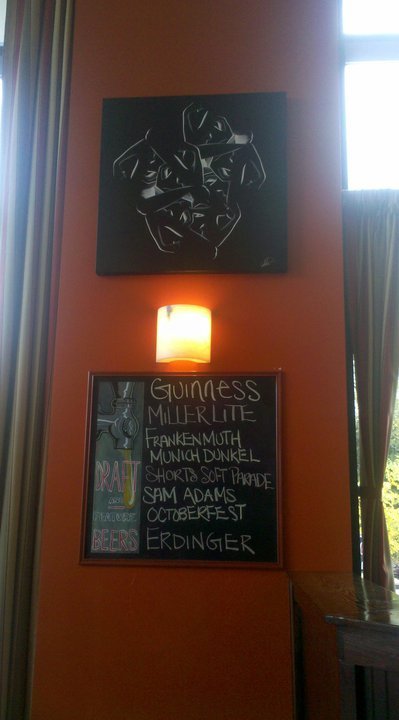 FireFly resturant in Traverse City has offered up some wall space for some of my prints. I hung up the first print today, a large 36x36'"giclee print on stretched canvas.
This is the first time I've tried printing on stretched canvas, and I have to say that I'm really impressed with the way these prints have turned out so far, and it seems particularly suitable for larger prints.
I'd like to put up at least one or two more prints in the space I've been alloted. So I'm hoping to put together a new print from the same series really soon.
Additionally, I have a pretty unique opportunity that has presented itself for an upcoming show in January, which could be really exciting. I still need a model or two (male / female) for some of these new projects.
All in all, there are a lot of things going on recently, and momentum is picking up!