saturday, june 06, 2009
Darkwater Begins
I began my first series of shoots for the "Darkwater" project this weekend. This is a series I've had in my head for at least 8 years now, but just haven't had the chance to put together. Location has been one big complexity to this project, being that I'm shooting in a large pool of water, something I couldn't do in my studio without causing some damage.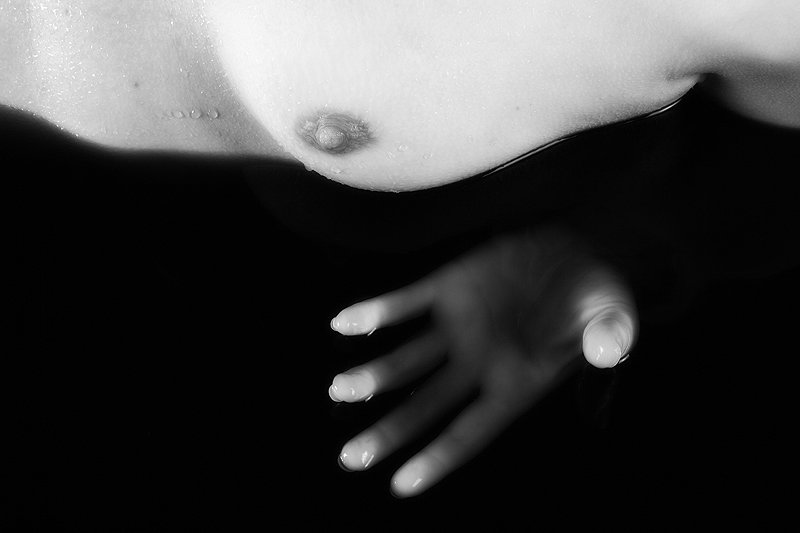 Additionally, finding a pool that was large enough, and something to make the water an opaque, darker color (without also turning the model the same color) were two variables that took awhile to resolve.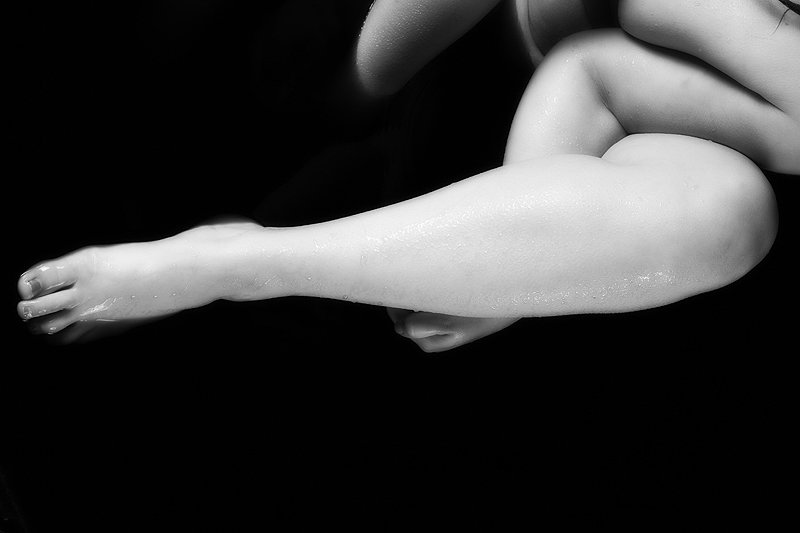 The idea behind the project is to create a series of figure studies which are largely abstracted, which is accomplished by tinting the water. Ideally, only the parts of the model which are above the water surface would be visible. Also, I wanted to minimize water reflections, so the focus is only on the model, thus minimizing the function of the water in the image to only being a foil in the role of abstracting the figure. In some cases, however, reflections did sneak into some of the images, often with interesting results (below).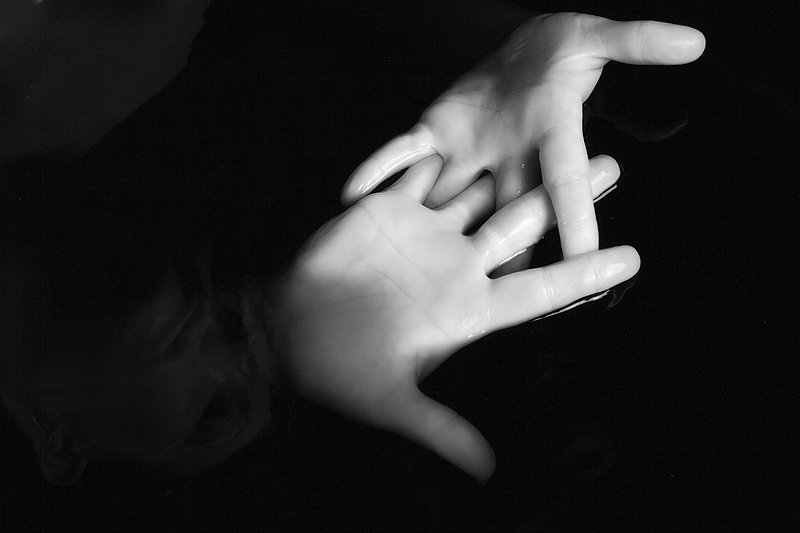 There were some unexpected results that arose when shooting, however, I am pleased with the results overall. I'm planning on doing a few more of these, then releasing the entire series on my website. My biggest problem right now is finding models to work with, though one of the local newspapers has been kind enough to re-issue my ad for models... this has always helped things in that area in the past.
In other news...
A few of my pieces were selected to appear in the Traverse City Artcenter's exhibition "Of The Earth". This is a juried show, and I got a chance to get a sneak peak of some of the other pieces selected for the show, and the selection is quite stunning. The show opens on June 12th, with a reception from 7-10pm.
Additionally, the Elk Rapids "Artbeat", an open house of all of the galleries in Elk Rapids, is this weekend. Check it out if you're in the area.