saturday, august 09, 2008
Return to the Asylum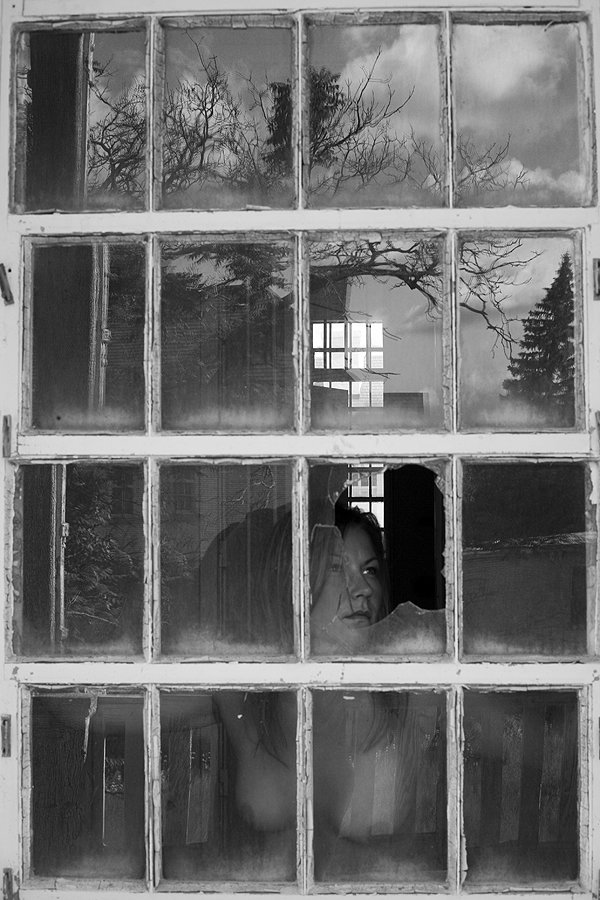 I had another opportunity to do some shoots in the asylum this week.
This was a bit of a marathon shoot, starting at 8am, and finishing at 5pm, and using two different models throughout the day.
I've added over 20 new images to the Asylum Nudes portfolio.
The majority of the older photos I had from the same place were shot during the evening light, which provided a lot of interesting direct light, shadows and textures with the peeling paint.
These new images were shot throughout the day, but also capture the morning light, which is an angle that I didn't have previously. I also shot in a few sections of the building that I hadn't captured previously with a model.
Mid-day lighting is particularly difficult in some sections of the building due to the fact that the lighting is often indirect and somewhat dim. Typical exposures ranged between one and two seconds. I did a few HDR images to compensate for the variable lighting around mid-day, particularly in the hallways, and was pleased with the results of those images so far. I think this may be my new approach to those situations. HDR presents a bit of a challenge when working with models, as it requires the model to be perfectly still while I shoot through the range of exposures in each scene. Those that did turn out, came out quite well.
I will be using these images in an upcoming project, to be announced. With any luck, I may get one more shoot in up there, I'm hoping. I am still about 20 images short of my goal. There is one building which has some great areas, but really is best lit in the morning. I didn't get a chance to shoot there with a model yet, so if things work out, I might try to use that location in the coming weeks. Time will tell.