sunday, september 24, 2006
This Week's Photography
Well, I have finished some of the film scanning and posted a few select portraits and the images that I have of the Janice series. I'm still looking for that missing roll of film.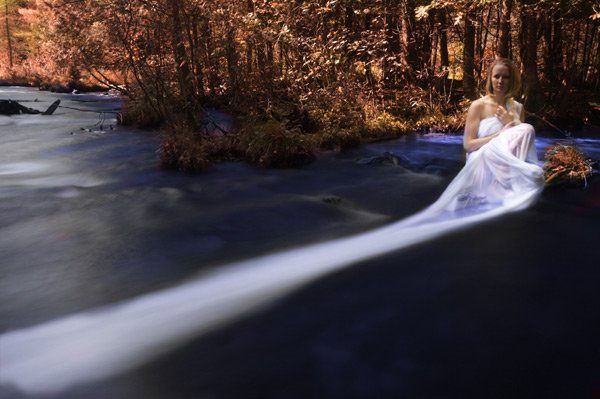 The book of ruins project is about half way done, with a lot of new images. I'm hoping to have that online within the next two weeks or so.

While browsing around the Internet, I read that the Crooked Tree Arts Council is holding their 2007 Juried Photography Exhibition, titled "Sense of Place". The images for this exhibition must be shot on concervancy lands in Northern Michigan. As it happens, I have a number of images that fit this criteria, so I think I'm going to drop some work off. I do have some lead time to get a few new things together also. I am not sure if the lands must be in the involved conservancies, or any conservancies in Northern Michigan, so I need to check that.

I did an ad hoc shoot with a promising new model this week also, which went well. An image from this shoot is above. This was a spur of the moment idea, which seemed to work. I'd like to reshoot this though, as I'm not entirely happy with the lighting on the model (she's too shadowed), and there is a bit of a focus problem due to the length of exposure (about 8 seconds at f/11 using two stacked ND4 filters). I think the idea has merit though. Unfortunately, it is getting colder out, so the opportunity to do these types of images is fading somewhat. That water was freezing!


I have also started posting some images of "Found Objects". I've been collecting various random things over the past few years, for use in different projects that I'm working on. Some of those are pictured here. I'll probably be adding more to this every week.

That's all for now...